New: create email-accounts from within BlogBird
March 1st, 2017
From now on you can create new email-adresses, manage your domains and view your site's visitor statistics right from within BlogBird! Want to change the password of your email-address or check your site's visitor statistics? Now you can do so, without ever leaving BlogBird. Away for a while? Just log in to BlogBird and create your out-of-office auto-reply.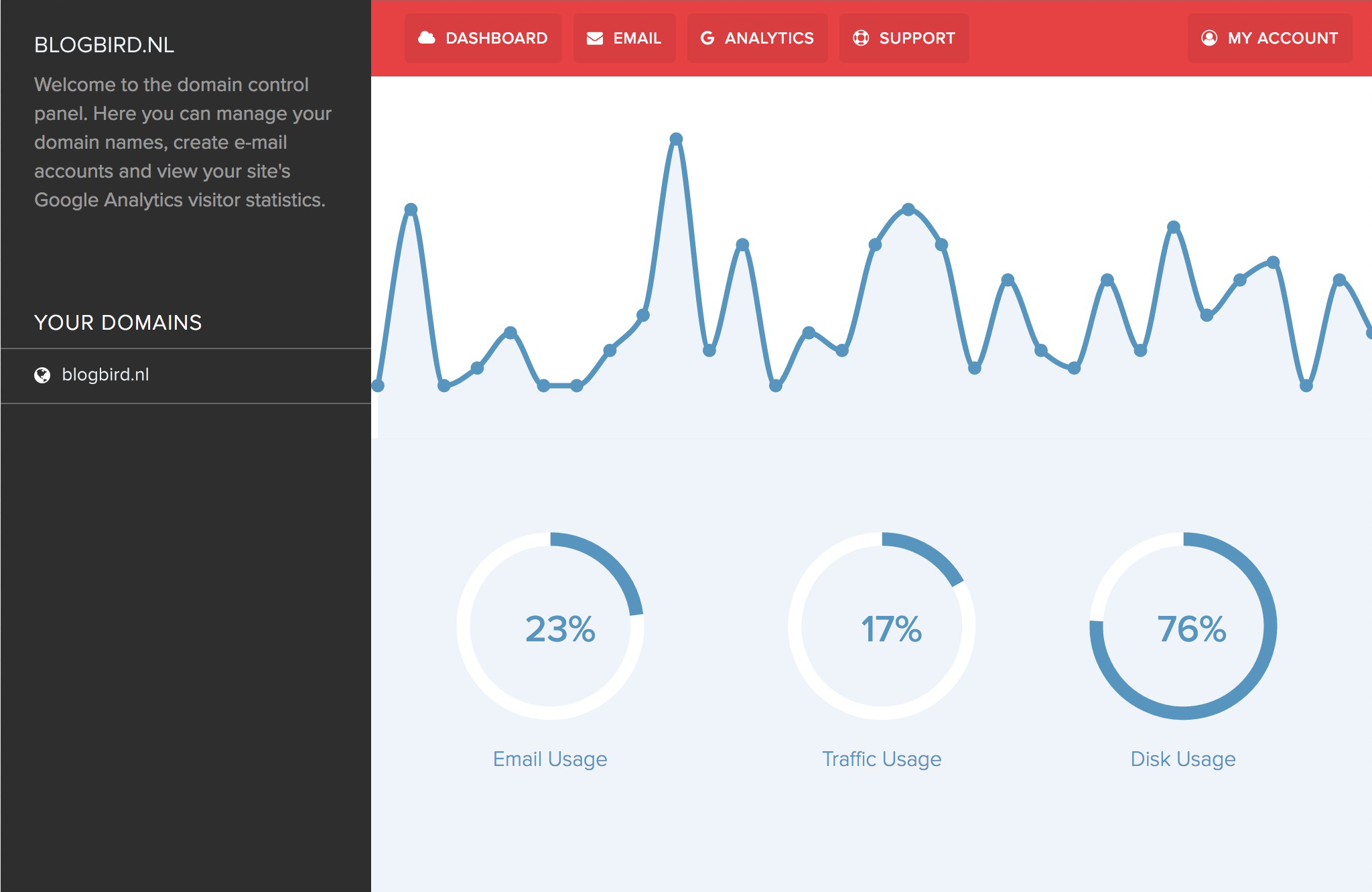 The Domain and Email Dashboard currently includes the following features:
Email: create edit and delete mail accounts (mailbox or forward-adresses)
Email: create autoresponders
Domains: view all of your currently registered domains in one palce
Usage information: disk usage, email-usage, traffic usage
Google Analytics: full Google Analytics dashboard and day-to-day visitor count
Want to check it out? Just log in to your BlogBird site and click on "domains & email" in the sidebar.
---
Introducing: built-in Google Analytics Dashboard
April 23rd, 2016
Want to know how many people visit your site, if they stick around and for how long? Want more insight on where your visitors come from or how they leave? From now on, you can see all of your site's visitor metrics right from within BlogBird! We've integrated Google Analytics into BlogBird, so you can start crunching the numbers!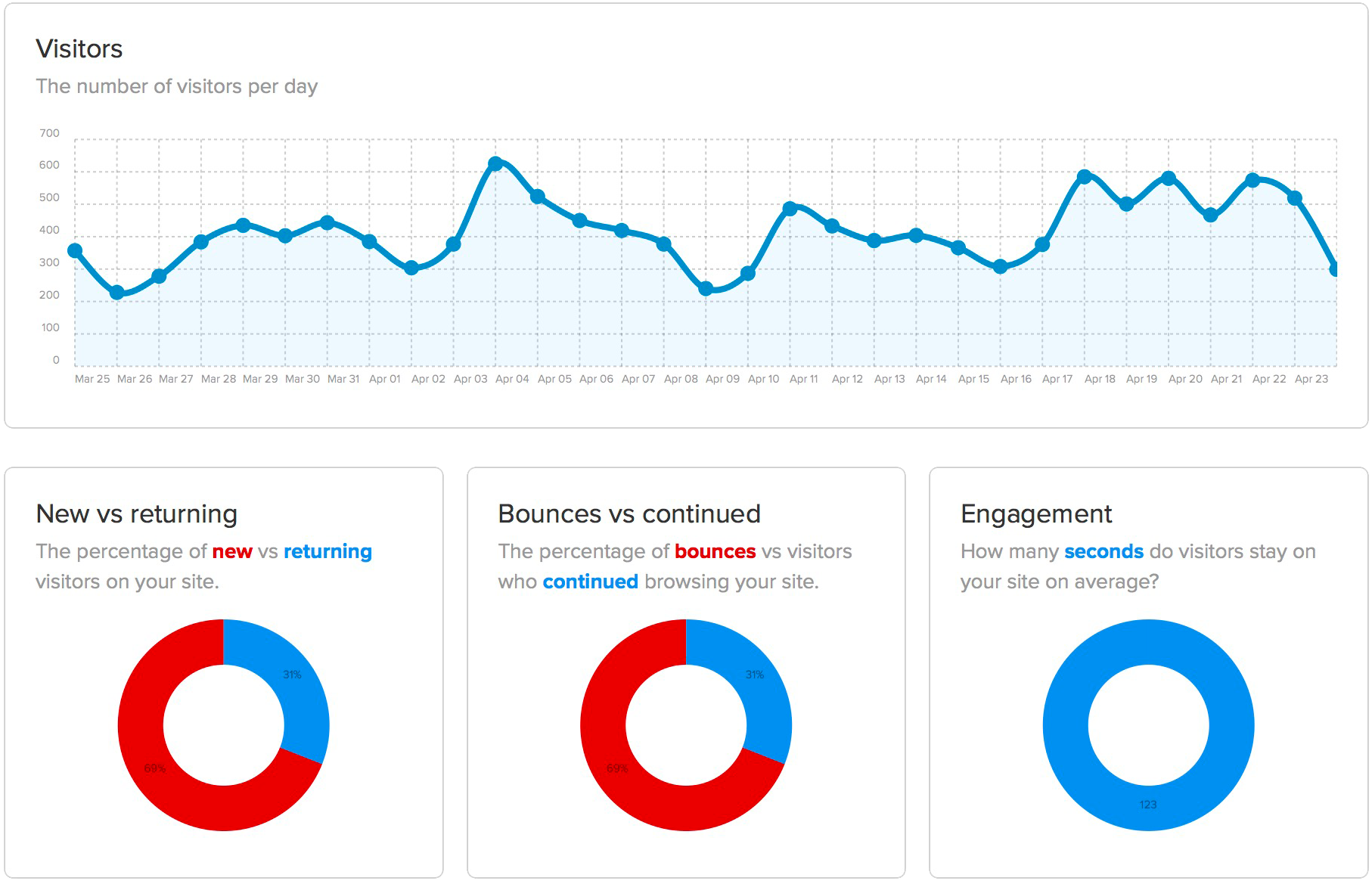 The Google Anlytics Dashboard currently includes the following metrics:
Number of visitors each day (going back one month)
Number of visitors who left after visiting one page ("bounces") versus visitors who also visited other pages.
Number of new versus returning visitors
Average time spent on your site
Overview of search engine keywords visitors used to find your site
Sites linking to your site
Popular landing pages
Google Analytics by itself can easily become a little overwhelming and confusing, that's why we've added clear pointers on how to interpret the information. We think you'll love the new Analytics Dashboard, so check it out by logging in to your site!
---
Introducing: the new edit screen
April 8th, 2016
Over the last few years the post edit window had become cluttered with more and more options. Today we're introducing a redesigned edit window: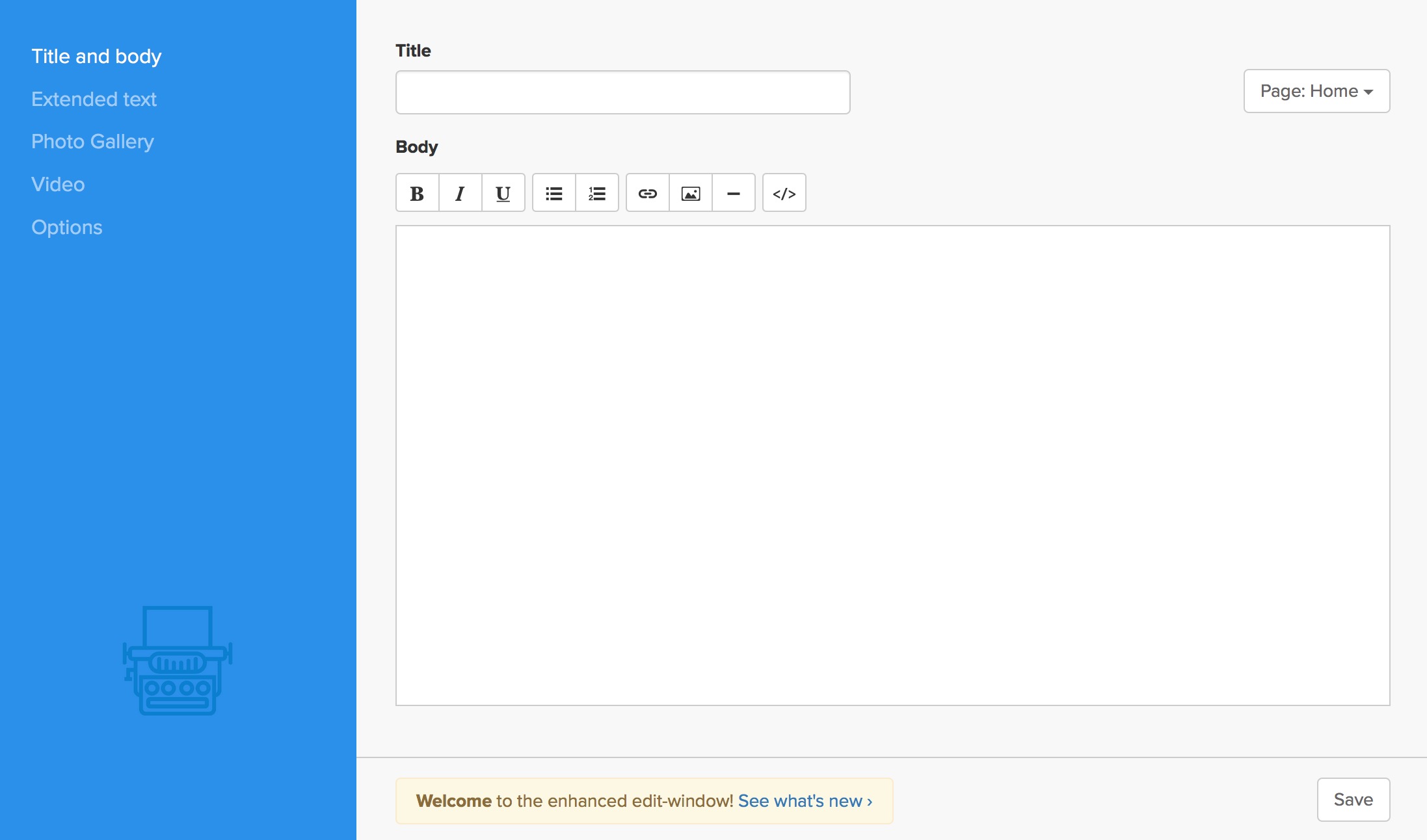 To make more room for actually writing and editing, we've moved the navigation to the left, and the page-selection dropdown to the top-right. If your site uses special options, they now reside under the "options" tab, making for a cleaner writing environment.
Improved text-editor
Along with the new edit-screen we've changed the text-editor so it really blends in with the new edit screen. To allow you to work faster, we're also introducing keyboard shortcuts for the text editor. For example:
⌘+b for bold
⌘+i for italic
⌘+u for underline
Better image handling
We've gotten a lot of requests for easier image-handling in the text-editor. That's why we've made it much faster to resize, align and delete images in the text-editor. When you click on an image in the text-editor, you'll see a small pop-up allowing you to resize and align images to fixed settings. Don't worry, you can still also resize manually :)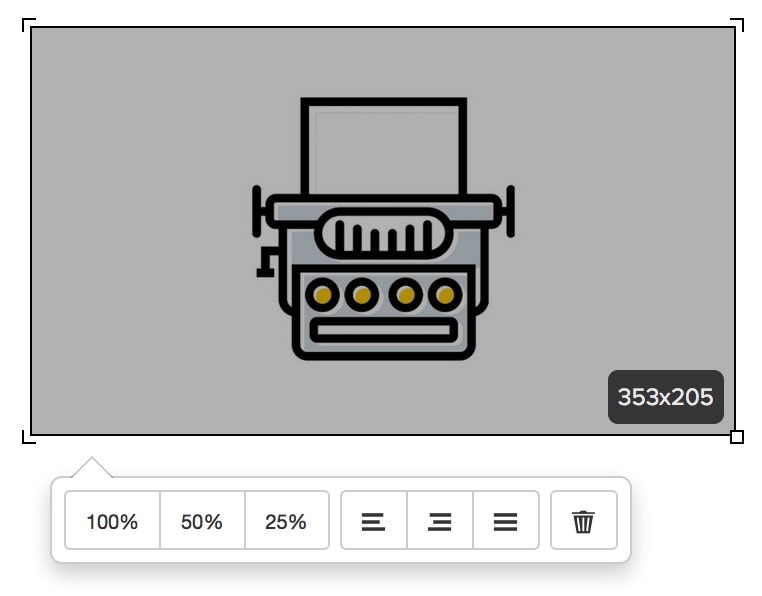 Photo Galleries
The photo gallery uploader is now much faster and has improved support for gif images and transparent images. What's more, you can now simply drop images onto the edit window and they'll start uploading.
Global progress bar
Another new feature is the global progress bar: a single green bar at the top of the window that shows the progress of image uploads, window loading and saving all in one place.

Lots of smaller enhancements include better support for retina-displays, faster switching between tabs, new font and a faster photo gallery uploader (no need to wait for thumbnails to be generated anymore).
We hope you enjoy the new post edit-screen, and if you have any questions or suggestions, let us know!
---
New BlogBird website
March 23, 2016
In the last couple of years, lots of features and parts have been added to the BlogBird site, while the design stayed largely the same. That's why today we're releasing a brand new website, showcase, logo and support area, with much simplified navigation. The most important information and links are now also available in the footer.
In the coming weeks we'll be adding more articles to the support area, and the domain-suggestion tool will return completely revamped. Stay tuned.
---
BlogBird has moved to blazingly fast servers!
March 9, 2016
The speed of your website greatly affects the way your visitors experience your site, and website-speed has recently become a very important ranking factor for search engines. We are always looking for ways to improve website performance, and that's why we took the plunge, and decided to move all BlogBird sites to blazingly fast SSD servers.
In practice this means that your site will load faster and be able to handle many more visitors at the same time. The faster load times will also benefit your search engine ranking. What's even better: we don't charge you extra for it. We hope you enjoy BlogBird's new home :)
We've tried our best to make the move as seamless as possible, but if you discover a glitch, please let us know!
Webmail can now be found at: https://webmail.blogbird.nl. If you use Plesk to manage your domain, you can now find it at: https://server.blogbird.nl
---